Anthropocene Nick De Pencier Saturday April 6 2019 at 2:00 PM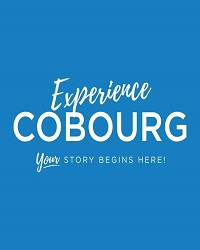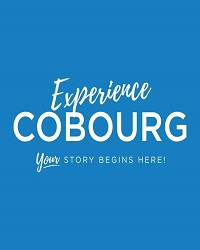 You've selected
Saturday April 6 2019 at 2:00 PM
×
Prepare to be awed and humbled. Blue Dot Northumberland, the Council of Canadians and Sustainable Cobourg are proud to present this astonishing documentary on Friday, April 5 at 7:00 pm, and Saturday April 6 at 2:00 pm at the Loft, 201 Division Street, Cobourg. The Friday screening will be followed by a discussion with energy-systems and sustainability expert Ralph Torrie; co-producer Nicholas de Pencier will host a Q&A after the Saturday matinee.
The third collaboration of a remarkable team of Canadians – awarding-winning photographer Edward Burtynsky and acclaimed filmmakers Jennifer Baichwal and Nicholas de Pencier – this documentary continues their exploration of industrialization and extraction in astonishing scale and perspective. The trio embarked on an epic journey around the world (to every continent save Antarctica) to capture staggering evidence of human influence.
Filmed over three years in 20 countries and 43 locations, Anthropocene takes viewers where no camera has gone before – to psychedelic potash mines in Russia, ivory tusk infernos in Kenya, bizarrely beautiful lithium ponds in the Atacama Desert, into the maw of German land-eating machines and the vast Lagos landfill – it's like an acid trip revealing the immensity of human impact on the planet.
What next? Talk about it. Take action. "We hope this documentary will ignite conversations about our human right to a healthy environment," says Faye McFarlane of Blue Dot Northumberland. "Ultimately, the goal is to legislate environmental rights for all Canadians."
Tickets are $12, available starting Feb.19 at the Victoria Hall box office (www.concerthallatvictoriahall.com, 905-372-2210 or in person). Space is limited and the screenings are expected to sell out quickly, so get your tickets early.
Trailer: https://www.youtube.com/watch?v=44RYqgKwfSQ
Contact: Faye McFarlane, 905-342-2290, fmcfarlane@live.ca About the Hosts Blue Dot Northumberland is the local chapter of the David Suzuki Foundation Blue Dot movement. This grassroots initiative seeks to have all levels of government recognize our right to a healthy environment – clean air and water, safe food and a stable climate. The current focus is to ensure all candidates in the next federal election include environmental protection in their policy platforms. https://www.facebook.com/pg/bluedotnorthumberland/about/?ref=page_internal
Council of Canadians Founded in 1985, the Council of Canadians is a social-action organization with a network of 60 chapters across the country. It advocates for clean water, fair trade, green energy, public health care and a vibrant democracy. It educates and empowers people to hold governments and corporations accountable. https://canadians.org/chapters
Sustainable Cobourg Sustainable Cobourg was formed in the summer of 2008 to organize or participate in local environmental projects, educate and increase the public's understanding of the environment and its importance, develop and offer programs promoting the protection and preservation of the environment and conduct and disseminate research relating to the environment. https://sustainablecobourg.ca/
Venue
The Loft
201 Division St
Cobourg ON K9A 3L5
×
This is a festival seating performance - the seats are on a first come, first serve basis when you arrive at the theatre.
Doors open 1/2 hour prior to start of performance.