Mabel & Mack & Fatty Sunday June 2 2019 at 3:00 PM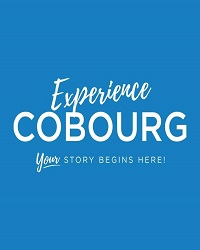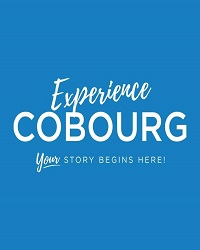 You've selected
Sunday June 2 2019 at 3:00 PM
×
Ken Prue presents silentsunsilent Mabel & Mack & Fatty The Loft Cinema 201 Division St, Cobourg Sunday, June 2 at 3 PM
Chris Seguin & Jordan Klapman are silentsunsilent The earliest movies (1890 to 1920) had no recorded sound and came to be called 'silent films.' But "silent film" is a misnomer, as films in this early era were always accompanied by live music and sound effects. Pianists and organists accompanied film action using sheet music and improvisation. The greatest source of employment for musicians in the early 20th century was the movies. But for musicians, disaster struck in 1927 when 'THE JAZZ SINGER,' was released in theatres using new technology to incorporate synchronized recorded music, sound effects and dialogue. The 'talkies' had arrived and musicians were out of work all over the world. Fast-forward to the present time. Cultural societies have legitimized the study of the early days of movies and certain contemporary musicians have learned to accompany 'silent films' as they were in the early days of the medium.
Jordan Klapman is a multi-talented pianist, accompanist, bandleader, popular music lecturer, arranger, composer and music producer. He has over thirty years' worth of experience performing multiple genres of music including jazz and swing standards, He performs withToronto's Wintergarten Orchestra and is at home in festivals, clubs, concert halls and theatres. Jordan is an expert silent film accompanist. He made his debut with The Toronto Silent Film Festival in 2014 and now is the regular piano accompanist for the Toronto Jewish Film Society and Film Festival, The Silent Revue, and Port Hope's Vintage Film Festival.
Jordan Klapman brings his unique musical talents to Cobourg's LOFT Cinema in a program of silent films by film pioneer Mack Sennett, curated by film historian Chris Seguin. From Keystone Kops to custard pies, Canadian-born Mack Sennett literally invented movie comedy. This performance looks at the legacy of cinema slapstick that Mack Sennett created with two of his most famous discoveries: Mabel Normand and Roscoe "Fatty" Arbuckle- and the domino effect this team had on everyone who followed, from Buster Keaton to Laurel & Hardy. Chris Seguin curates the films. Jordan Klapman improvises to the films:
• Peeping Pete - Mack Sennett & Roscoe "Fatty" Arbuckle (5 minutes) • The Water Nymph - Mack Sennett & Mabel Normand (8 minutes) • Fatty & Mabel Adrift - Roscoe "Fatty" Arbuckle & Mabel Normand (30 minutes) • The Butcher Boy - Roscoe "Fatty" Arbuckle with Buster Keaton (20 minutes) • Should Men Walk Home? - Mabel Normand with Oliver Hardy (25 minutes)
Venue
The Loft
201 Division St
Cobourg ON K9A 3L5
×
This is a festival seating performance - the seats are on a first come, first serve basis when you arrive at the theatre.
Doors open 1/2 hour prior to start of performance.