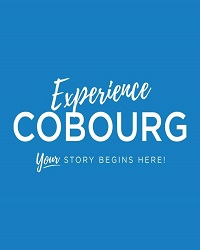 Northbound - David Newland
When
Occurs on Friday June 7 2019
Approximate running time: 2 hours
Venue
Performance Notes
×
Les AMIS and Ken Prue present NORTHBOUND - David Newland & Uncharted Waters Friday, June 7, 7:30 PM Concert Hall at Victoria Hall, Cobourg
Cobourg adventurer, writer, musician, singer-songwriter David Newland launches his 4th album with an all-star cast of musicians and collaborators!
David Newland's latest CD, NORTHBOUND was recorded live in Cobourg, at Trinity United Church. The recording features a diverse array of local musicians and Inuit throat singers and musical guests from the north.
NORTHBOUND culminates 6 years of immersion in Arctic lore for Newland, including multiple trips to the Northwest Passage as a Zodiac driver and peformer with Adventure Canada. Newland and his band Uncharted Waters (local favourites Saskia Tomkins, Sam Allison, Steafan Hannigan, and OIsin Hannigan) first debuted The Northwest Passage in Story and Song with three sold out shows at The Loft in the winter of 2016. Soon they were regularly joined by Inuit cultural performers Siqiniup Qilauta, based in Ottawa--and the result was a hit. The show, featuring original music combined with images, stories and video as well as original songs from Newland's own voyages proved a success, and has been performed coast to coast to coast since then.
Knowing that the 'live' formula was a key part of the show's success, Newland opted to make the album a live performance recording. With help from an Ontario Arts Council recording grant, he engaged Michael F. Nunan, better known as the 'ears' behind live productions like the Grey Cup and the Junos, to capture the magic of the live show. With cultural connection paramount, the show would feature, in addition to Siqiniup Qilauta, actor and jawharpist Lois Suluk, who flew down from Arviat to help craft and perform the live show, and actor/athlete/drummer Johnny Issaluk. Guest artists including vocalists Annie Sumi and Tannis Slimmon, calypsonian Drew Gonsalves, fiddler Alex Cheung and actor Kate Story, along with a choir of local contributors who rounded out the diverse and dynamic cast.
NORTHBOUND, the album, does the near-impossible: the recording captures the energy of the night, the momentum of the show, and the spirit of the subject matter in 47 minutes of musical magic. The narrative arc of the stories in song leads the listener to the Arctic along with the ill-fated Sir John Franklin--only to be reminded of the terrible cost of colonial conceit. Over the course of the album, the listener is led to abandon the myth of the "Great White North" in exchange for a relationship with the people, the place, and the possibilities of contemporary Nunavut: Canada's "Northern" identity made real.
For the CD release, David Newland and Uncharted Waters with special guests Siqiniup Qilauta will perform NORTHBOUND in its entirety in the beautiful Concert Hall at Victoria Hall. With a hard-core following among local music lovers going back to the early days of Shelter Valley Folk Festival, and a growing crowd of new listeners eager to hear the richness of Canadian stories and cultures explored in song, David Newland is preparing to deliver the show of a lifetime--a homecoming in more ways than one. $30 including service fee and hst