Simply Celine - a Tribute to Celine Dion Thursday October 24 2019 at 8:00 PM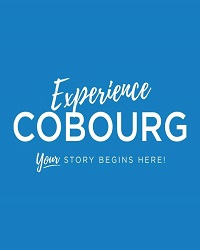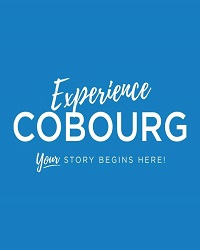 You've selected
Thursday October 24 2019 at 8:00 PM
×
SIMPLY CELINE - A Tribute to Celine Dion THU OCT 24, 2019 8PM, Doors at 7pm TKTS: $39 + fees
TICKETS GO ON SALE JULY 1st, 2019
Karen Grainger's incredible Celine Dion Tribute takes the stage at the Concert Hall at Victoria Hall in Cobourg.
ABOUT THE ARTIST Karen Grainger started her career as a full fledged impersonator working for the famous Las Vegas company called "Legends In Concert". She fully developed 4 characters over time – Reba McEntire, Celine Dion, Cher and Shania Twain. Karen was often called to various locations around the world to work as an impersonator for Legends In Concert. She would walk, talk, and sing as closely as possible to the original artist – essentially becoming that character on stage. Celine Dion was a definite winner in this category and Karen dedicated many years to studying the Diva. 2019 brings about a year of change for Karen. She has been working successfully with her "Lasting Impressions" show since 2001. Lasting Impressions is a show featuring as many as 35 voices. This show will always remain close to her heart and be performed and enhanced constantly. However, there is an exciting new project to announce!!! Karen has decided to go full circle with her career and go back to her roots! "Simply Celine" is a musical journey through the career of fellow Canadian, Celine Dion. Karen will go back to her French roots to embody the famous Diva known all around the world. The audience will be captivated as they experience Karen's portrayal of Celine and her greatest hits!
ABOUT THE VENUE This unforgettable concert will be presented in the beautiful and historic Concert Hall at Victoria Hall featuring enhanced custom-designed visual projections you will only see here. EXPERIENCE COBOURG All ticket holders are encouraged to come early and show their tickets on the day of the event at participating shops and restaurants in Downtown Cobourg to receive a special discount! Enjoy the history and beauty of Cobourg from the beach to the Marina to King Street and beyond. There is so much to do to enhance your visit and make it your destination of choice for quality entertainment and a complete "experience"
EMBED VIDEO: https://www.youtube.com/watch?v=-ZDWwA85p3M
Venue
The Concert Hall At Victoria Hall
55 King St. W.
Cobourg Ontario K9A 2M2
×
This is a festival seating performance - the seats are on a first come, first serve basis when you arrive at the theatre.
Doors open 1/2 hour prior to start of performance.