Isn't He Lovely- the Music of Stevie Wonder Saturday, October 29, 2022 at 8:00 PM EDT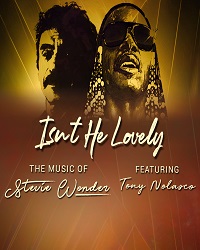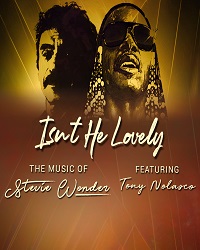 You've selected
Saturday, October 29, 2022 at 8:00 PM EDT
×
R & B legend Luther Vandross said to Tony years ago - "it's all about the tone..not the range or the power. That's what attracts people's ears" Terrific advice from a master!
ISN'T HE LOVELY...THE MUSIC OF STEVIE WONDER is a celebration of the music of this iconic artist who's career has spanned three generations.
Presented by ten of Canada's finest touring pros, this is a MUST SEE CONCERT!!!
Greg Godovitch/ Canadian Music Legend...."incredible"
Lou Pomonti/International music producer and recording artist...."You'll be amazed at how much he sounds like Stevie"
Mista Monroe/Toronto Rapper.."darn Tony, I can't tell the difference between you and Stevie"
Date: Saturday October 29th 2022 Time: 8:00 pm Venue: Concert Hall at Victoria Hall Price: $40 plus hst & service fee
Tickets are available online: www.concerthallatvictoriahall.com, by phone: 855 372-2210, or at the Victoria Hall Box Office: 55 King St. West Cobourg On. K9A 2M2
https://youtu.be/Dm25qOglirE
Venue
The Concert Hall At Victoria Hall
55 King St. W.
Cobourg Ontario K9A 2M2