Eye2Eye International Film Festival 2023 Friday, June 2, 2023 at 7:00 PM EDT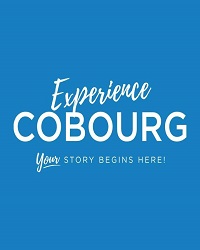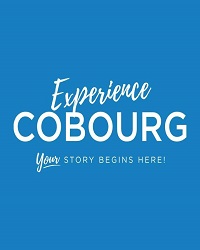 You've selected
Friday, June 2, 2023 at 7:00 PM EDT
Change Date
×
Film Access Northumberland presents: Eye2Eye International Film Festival 2023
Date: June 2-4, 2023
Venue: Concert Hall at Victoria Hall
Tickets are available at the Concert Hall Box Office: 855-372-2210
Weekend Passes:
Adult Weekend Pass (access to all films, all weekend): $65.00 + service fee
Student Weekend Pass UNDER 18 (access to all films, all weekend): $32.50 + service fee
---
PROGRAM:
---
FRIDAY:
7:00 PM - 10:00 PM (Opening Gala)
The Greatest Showman (2017, 105 min) This musical starring Hugh Jackman and Michelle Williams celebrates the birth of show business and tells of a visionary who rose from nothing to create a spectacle that became a worldwide sensation. Red carpet photos before show. Come dressed up if you like! Dance Troupe from Premiere Dance performing out front before the film (6:15/6:30pm)
---
SATURDAY:
9:00 AM - 12:00 PM
Annie (2014, 118 min) This is a modern updated story of a foster kid who lives with her mean foster mom and sees her life change when business tycoon and New York City mayoral candidate Will Stacks makes a thinly-veiled campaign move and takes her in. Stars Quvenzhané Wallis, Jamie Foxx & Cameron Diaz *First 200 attendees receive a special Annie Cookie From The Little Cake Co.
---
1:00 PM - 3:00 PM
To Kill A Mockingbird (1962, 122 min) In this classic film, Atticus Finch, a widowed lawyer in Depression-era Alabama, defends a black man against as undeserved rape charge, and his children against prejudice.
Stars Gregory Peck in on his best roles. Sponsored by The Vintage Film Festival Attendees will be entered to win two weekend passes to The Vintage Film Festival in October
---
3:30 PM - 6:00 PM
Away From Her (2006, 110 min) Sarah Polley's touching interpretations of Alice Monroe's story of a man coping with the institutionalization of his wife because of Alzheimer. Remarkable performances by Julie Christie and Gordon Pinsent make this a heartfelt and heart-rending experience. *Q&A with Producer Simone Urdl
---
7:00 PM - 10:00 PM Adult
The End of Sex (2022, 87 min) TIFF 2022: In this charming comedy, the couple feeling the pressures of parenting and adulthood send their kids to winter camp for the first time and embark on a series of sexual adventures to reinvigorate their relationship. Stars Emily Hampshire and Jonas Chernick. *Q&A with Writer and Lead Actor, Jonas Chernick.
---
SUNDAY:
9:30 AM - 11:30 AM
Emerging Filmmaker Showcase ( This is a free portion of the program) Screening of films from emerging filmmakers chosen to compete for the Eye2Eye Bob Johnston Memorial Award and the Film Forward Awards. Evening event for filmmakers (See below) Red carpet photos
---
1:00 PM - 3:00 PM
I Can (2023, 90min) Canadian Premiere: Based on a true story: Born with a limb difference, Katelyn Pavey has always carried the "I Can" mentality, given to her by her father. Through hard work and dedication, Katelyn became a star softball player. But when an injury threatens to destroy her future, Katelyn begins to question her purpose in life and her father starts to wrestle with the sins of his past. *Q&A with Director, Tyler Sansom and Masterclass on marketing your film for distribution.
---
3:30 PM - 5:30 PM
Ashgrove ( 2022, 92 min) In this drama / thriller an overworked scientist needs to take a weekend off work, so she and her husband head to their farm, but something isn't quite right. Starring Amanda Brugel and Jonas Chernick *Q&A with Lead actor and Producer, Jonas Chernick
---
7:00 PM - 10:30 PM (Closing Gala)
Emerging Filmmaker Awards Winning films of the Bob Johnston Memorial Award and the Film Forward Awardswill be shown. Awards on stage Red carpet photos
First We Eat ( 2020, 101 min) What happens when an ordinary family living in Dawson City, Yukon bans all grocery store food from their house for one year? Add 3 skeptical teenagers, 1 reluctant husband, no salt, no caffeine, no sugar, and -40 temperatures. Suzanne Crocker's wonderful film embraces sustainable living in a very earnest and comprehensive manner. *The film's director (and the film's mom), Suzanne Crocker, will live stream in from Dawson City for Q&A after the film
Venue
The Concert Hall At Victoria Hall
55 King St. W.
Cobourg Ontario K9A 2M2
×
This is a general event - the seats are on a first come, first serve basis when you arrive at the venue.
Doors open 1/2 hour prior to start of event.