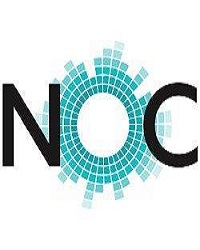 Noc 2018-2019 Season
When
Occurs on Saturday October 27 2018
Approximate running time: 2 hours
Venue
Performance Notes
×
Northumberland Orchestra and Choir 2018-2019 Season Fate! Saturday October 27, 2018 Beethoven: Symphony No. 5 Paganini:Concerto for Violin and Orchestra – Soloist Tak Kwan Cherubini:Requiem in C Minor Our season's opening concert presents three remarkable works. Cherubini was a composer best known for his operas and a contemporary o Beethoven who thought very highly of the Italian's musical skills Cherubini's Requiem in C minor was chosen as the music for Beethoven's funeral. Paganini was a brilliant performer and a skilled composer who crafted fiendishly difficult music for his own performances. His Concerto No 1 in D major for Violin and Orchestra clearly fits this description and will be performed by NOC Concertmaster Tak Kwan. Did Paganini truly sell his soul to the devil in return for his musical skills? You can be the judge. Beethoven's Symphony No. 5 is among the most recognizable works in symphonic music. The opening melodic idea has long been described as fate knocking at Beethoven's door. Eventually, it became a symbol of hope and victory following the Second World War, as "V" the sign of victory comes from the Roman numeral V for five.
Christmas in Northumberland December 8, 2018 Saint-Saens:Christmas Oratorio Tchaikovsky:Selections from Nutcracker Leroy Anderson:Sleighride Motzart:Sleighride Anderson:O Holy Night Davis/Cluster:Silent Night – Mannheim Steamroller version) Franck:Panis Angelicus Join the NOC and guests as we present the rarely performed but beautiful Christmas Oratorio by French composter Camille Saint-Saens. This work for vocal soloists, choir and strings is among the composer's most sublime creations and is sure to warm your heart. As always the NOC will perform many other Christmas favourites, taking you on a sleighride and sharing other seasonal classics that will help put you in the spirit of the season: a festive night for the whole family!
Molly Johnson – Festival of Jazz Saturday March 30, 2019 A spectacular evening of Molly's favourites including selections from her latest album "Meaning to tell lYa". Her career has taken her to stages across the world, where she has been recognized as an interpreter of jazz, blues, and R&B standards with an emotional depth few artists in any genre have ever reached. A philanthropist and activist Molly's voice is unique both in its vocal character and in what she has to say. You won't want to miss this evening of special arrangements created for this very night, featuring the full NOC along with one of Canada's most outstanding performers.
Drama & Romance – Saturday May 4, 2019 Beethoven:Overture to Egmont Stamitz:Concerto for Violin & Orchestra – Soloist Susan Min Bruch:Romance for Viola & Orchestra – Soloist Susan Min Mozart:Overture to Don Giovanni Verdi:Hebrew Slaves from Nabucco Verdi:Brindisi, LaTraviata Weber:Der Freischutz, Huntsmen Weber:Der Freischutz, Bridesmaids Beethoven:Fidelio, Act 1 Finale Susan Min, a former LJYO and National Youth Orchestra of Canada violist and Port Hope resident returns to Northumberland County to join the NOC. Ms Min will perform the Stamitz Concerto for Viola and Orchestra in D major and the Romance for Viola and Orchestra by Max Bruch. Rounding out the program will be a collection of choruses from some of the most celebrated operas in the classical world, including Beethoven's Fidelio, weber's Der Freischutz and Mozart's The Abduction from the Seraglio.