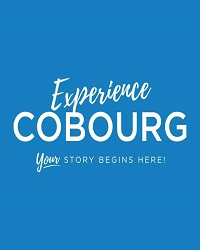 Royal Ballet's Mayerling
When
Runs from Saturday November 17 2018 to Monday November 19 2018
Approximate running time: 2 hours
Venue
The Loft
201 Division St
Cobourg ON K9A 3L5
Performance Notes
×
Ken Prue presents Royal Ballet's MAYERLING Sat Nov 17 at 1 PM The Cobourg Loft $15 sc advance $20 at the door
MAYERLING is a ballet in three acts. Choreography KENNETH MACMILLAN; Music FRANZ LISZT; Arranged and orchestrated by John Lanchbery. Conductor Koen Kessels - Orchestra of the Royal Opera House - Concert master Vasko Vassilev - Directed for the screen by Ross Macgibbon. ORIGINALLY BROADCAST LIVE FROM ROYAL OPERA HOUSE MONDAY 15 OCTOBER 2018, 7.15PM Principle dancers: Steven McRae and Sarah Lamb.
The story:
Act I At the ball to celebrate his wedding to Princess Stephanie, Crown Prince Rudolf offends his parents and bride by flirting with Princess Louise. Alone, he meets Countess Larisch and Baroness Vetsera, who introduces her daughter, Mary. Four Hungarian officers interupt, pleading their separatist cause. Countess Larisch tries to revive her past relationship with Rudolf. The Emperor discovers them and orders Rudolf to join his wife. Rudolf first visits his mother, Empress Elizabeth, and attempts to engage her sympathy. At Rudolf's apartments, Stephanie is prepared for the wedding night. Rudolf forces himself on her, terrifying her with a revolver.
Act II At a notorious tavern, Bratfisch tries to entertain Stephanie, but she leaves, disgusted. Rudolf devotes his attention to his mistress, Mitzi Caspar. His Hungarian friends hand out political pamphlets. They hide during a police raid. Despairing, Rudolf suggests to Mitzi they commit suicide together. Prime Minister Taafe comes to remove Rudolf from the tavern. As Rudolf leaves, Countess Larisch presents Mary Vetsera. Countess Larisch calls on Baroness Vetsera at her house. She tells Mary's fortune, assuring her that her romantic dreams will come true. Mary gives her a letter for Rudolf. During Franz Josef's birthday, Taafe confronts Rudolf with the Hungarian pamphlet. The Empress presents her husband the Emperor with a portrait of his 'friend', Katherina Schratt, and Rudolf observes an amorous exchange between the Empress and 'Bay'. Countess Larisch teases Rudolf with Mary's letter. Mary and Rudolf meet in secret at Rudolf's apartments for the first time.
Act III At a shoot in the countryside, Rudolf kills a courtier and almost hits the Emperor. The Empress discovers Countess Larisch with Rudolf at his apartments and dismisses her, unaware that Mary is waiting outside. Mary joins Rudolf, who asks her to die with him. Rudolf, drinking with his friends in the hunting lodge at Mayerling, indicates that he is unwell and they leave. Bratfisch arrives with Mary, and attempts to entertain them. In a passionate frenzy Rudolf makes love to Mary. Calming his nerves with morphine, he embraces her then shoots her. Rudolf's friends rush in and are expelled by Rudolf who, left alone, shoots himself. An epilogue returns to the cemetery at Heiligenkreuz.