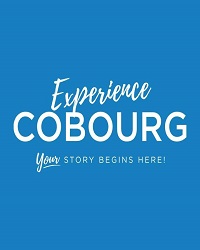 Michael Pepa's 80th Birthday Concert
When
Occurs on Sunday January 13 2019
Approximate running time: 2 hours
Venue
Performance Notes
×
Ken Prue & Les AMIS present Michael Pepa's 80th Birthday Concert Sunday, January 13, 2019 @ 3:00 PM The Concert Hall at Victoria Hall, 55 King W, Cobourg $30 + sc Canadian Sinfonietta Chamber Orchestra The Canadian Sinfonietta, founded 1998, is a chamber orchestra led by founding artistic director and conductor Tak-Ng Lai, in partnership with concertmaster Joyce Lai. The orchestra is comprised of professional musicians who perform as a large ensemble (20-25) at Toronto's Glenn Gould Studio (250 Front St. W) and at the Tyndale Chapel (3377 Bayview Ave.). Sinfonietta's mission is to reintroduce live chamber music to the growing population of GTA communities, producing a new generation of concert-goers by presenting concerts that are traditional with a twist. The programs are innovative and often feature guest soloists and interdisciplinary artistic presentations, multi-cultural music, non-western instruments and highlight diverse Canadian artists. In January 2019, Canadian Sinfonietta plays back-to-back Chamber Concerts March 12 and 13 in Toronto and Cobourg at The Concert Hall at Victoria Hall. Both concerts celebrate Cobourg composer Michael Pepa's 80th birthday. Guest soloists Erica Crino (piano), Lynn Kuo (violin) and Rachel Mercer (cello) have long associations with Michael Pepa and have all appeared at Les AMIS chamber concerts in Cobourg. The Cobourg concert, Sun - Jan 13, 3:00 PM, at the Concert Hall There are two options for seating:
1. Cabaret seating. Buy 6 tickets for yourself and 5 friends; this will reserve a table on the concert hall floor. There are limited tables available, so this option is first-come, first-served.
2. Buy individual ticket(s) for concert-style (auditorium) seating. These seats are not reserved.
Doors open at 2:30 p.m.
...a perfect afternoon with fine music and good friends. Cash bar. Chamber music is for everyone.