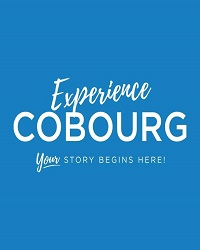 Group of Seven - Dave Young
When
Occurs on Sunday October 27 2019
Approximate running time: 2 hours
Venue
Performance Notes
×
Group of Seven The great American trumpet player and official jazz ambassador for the USA in the 50s and 60s, Louis Armstrong, was once asked: "What is Jazz?" His answer is famous: "If you have to ask what jazz is, you'll never know." Conversely, there is scarcely any debate about what constitutes classical music. - symphonic music written by Europeans in the period 1600 to 1850 and mostly played by large ensembles. In classical music, the composition largely controls whatthe musicians perform; in jazz, while the musicians might play within a predetermined chordal structure improvisation rules the day as musicians "talk to each other" in musical performance. (Note: This was written by a non-musician - KP).
The Group of Seven is a fusion of mostly string players (there's a trumpet) who have deep roots and training in the classical music tradition. All are virtuosic performance masters and music educators. Three play mostly in the jazz tradition (Dave Young Trio) and four play mostly in the classical tradition (Penderecki Quartet) but 'moonlight', as jazz players. Some time ago, the leaders of both ensembles, Dave Young and Jerzy Kaplanek, recognized an artistic affinity and developed a mutual respect for the possibilities of fusing their musical traditions in performance. In summer 2018 the merged Dave Young Trio and Penderecki Quartet performed to great acclaim at The Elora Music Festival....as The Group of Seven.
It is the great fortune of Les AMIS Concerts to have the merged Dave Young Trio and play a fusion concert as part of the 2019/2020 season. The audience at the Concert Hall at Victoria Hall is assured of a unique, pleasurable and memorable experience. The musicianship will at the highest level and the repertoire both recognizable and enjoyable. Chances are this will rank among your most preferred concerts of all time.
The artists: DAVE YOUNG TRIO: Dave Young, Bass; Kevin Turcotte, Trumpet; Brian Dickinson, Piano; PENDERECKI STRING QUARTET: Jeremy Bell & Jerzy Kaplanek, Violins; Christine Vlajk, Viola; Katie Schaikjer, Cello
The repertoire: Olha Maria/Zingaro/Triste, composed by Jobim, arr.Reg Schwager Granados, composed by E Granados, arr. Dave Young Embraceable You/Quasimodo, composed by Gershwin and C Parker, arr. Dave Young Oluf Ring, traditional Danish folk song, arr. Terry Promane Strayhorn Medley, composed by Billy Strayhorn, arr. Terry Promane Valse, composed by J.S. Bach, arr. Claus Ogerman Bill Evans Medley, composed by Bill Evans, arr. Dave Young Prelude 15, composed by A Scriabin, arr. Claus Ogerman C Jam Blues, composed by Duke Ellington, arr. Terry Promane Armando's Rhumba, composed by Chick Corea, arr. Terry Promane "Oblique Light" (2016), inspired by Chick Corea, Bartok, and other jazz idioms by Kelly Marie Murphy