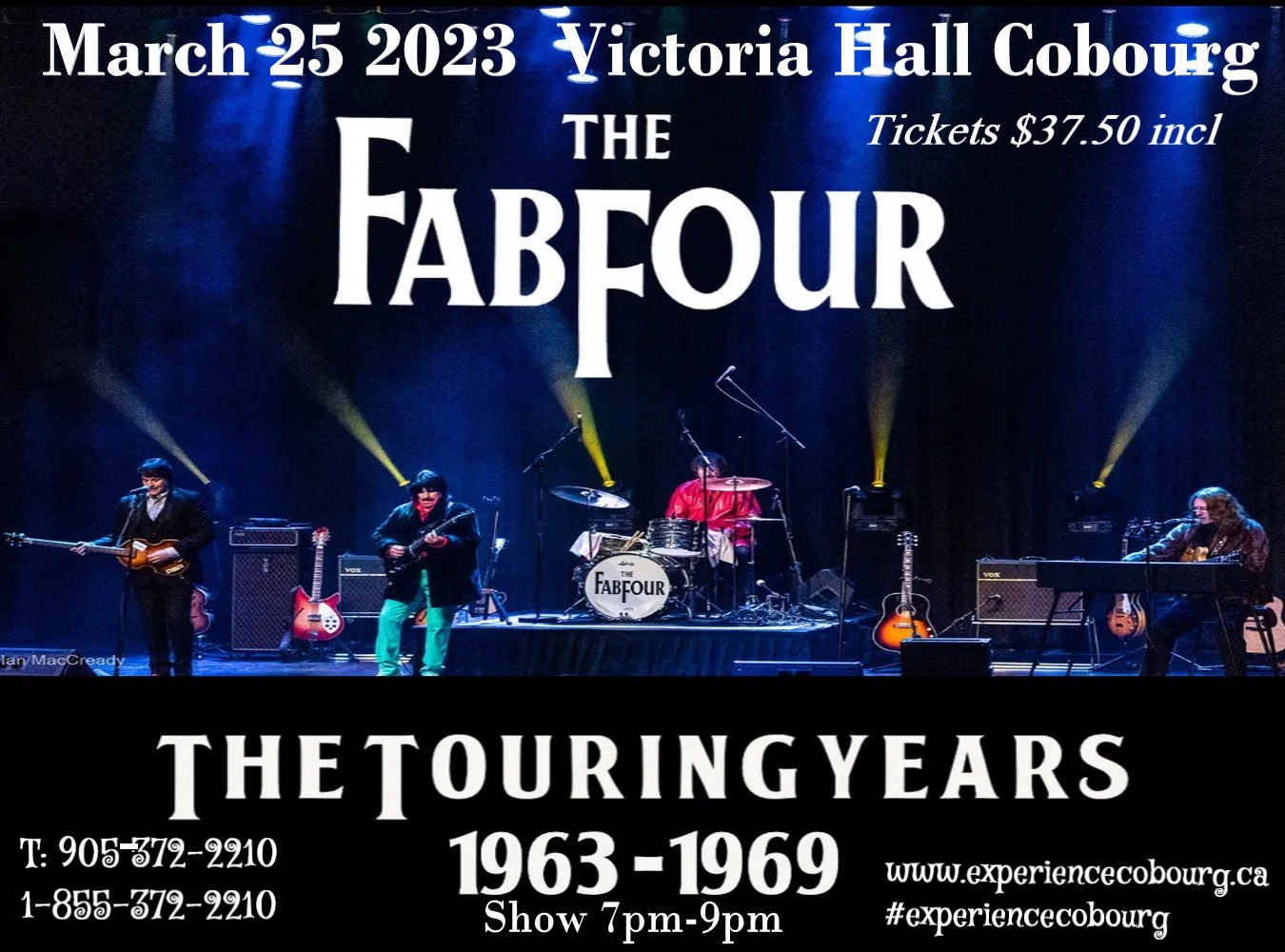 The Fab Four: The Best Beatles Tribute Band!
When
Occurs on Saturday March 25 2023
Approximate running time: 2 hours
Venue
Event Notes
×
Jim Glover presents: The Fab Four: The Best Beatles Tribute Band! - Saturday March 25th at 7:00 pm
The Fab Four are an engaging and entertaining musical tribute to one of pop-rock music's most revered and influential bands - The Beatles! Based in southern Ontario, Canada, The Fab Four accurately recreate the excitement and energy of The Beatles' 1963 to 1966 "Touring Years" repertoire. Never relying on any recorded backing tracks what-so-ever, The Fab Four are noted for their attention to detail in song arrangements, costumes and gear. For audiences of any age, The Fab Four and their Touring Years Show is must-see entertainment. Indeed, "a splendid time is guaranteed for all." An entertaining, musical and historical re-enactment of the Beatles! "A theatrical and cultural phenomenon!" "We hope you will enjoy the show..."
Tickets are $37.50 (total) and are available at the Concert Hall Box Office: 855-372-2210