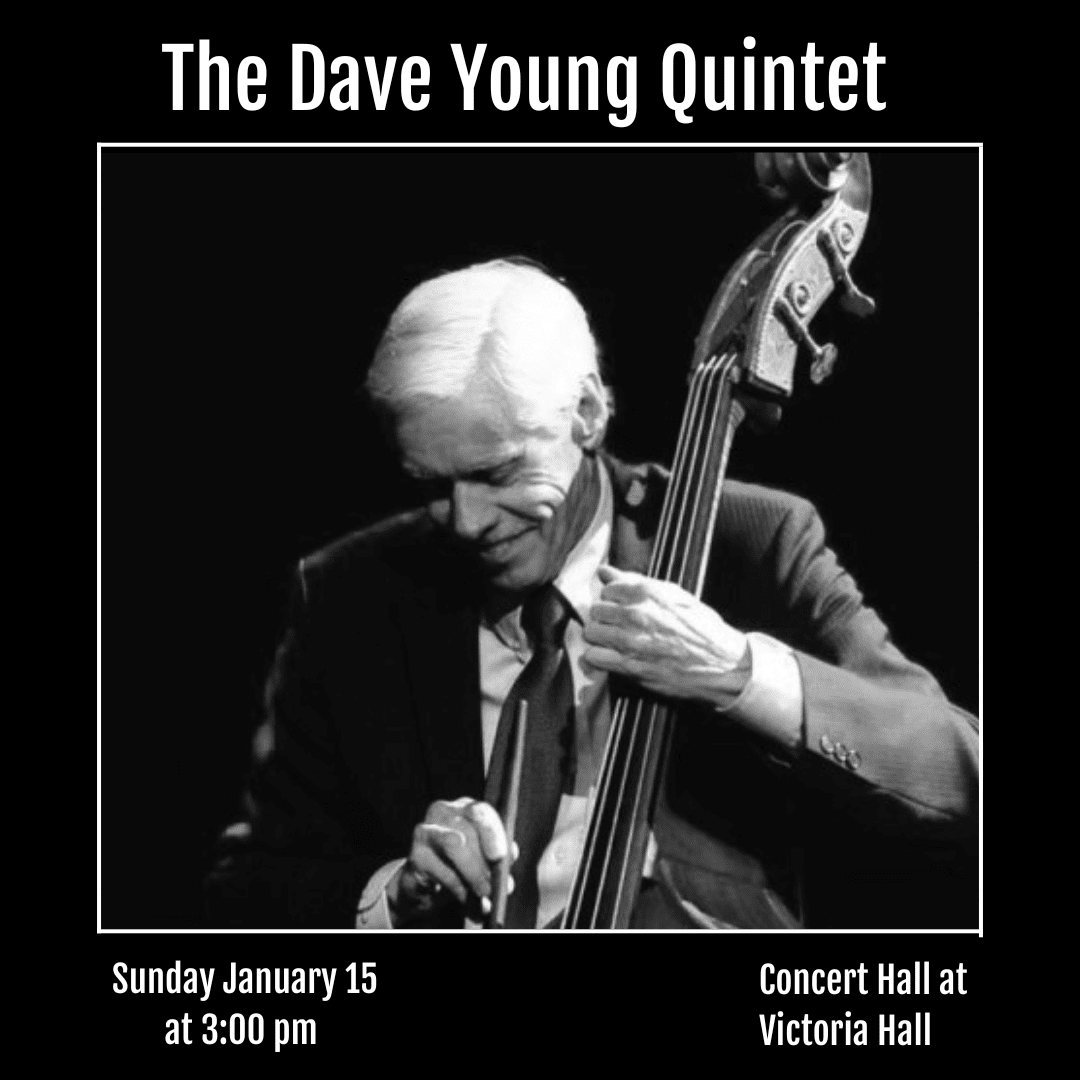 The Dave Young Quintet
When
Occurs on Sunday January 15 2023
Approximate running time: 2 hours
Venue
Event Notes
×
The Dave Young Quintet Sunday January 15 at 3:00 pm Concert Hall at Victoria Hall $39 + HST & service fee
Dave Young, CM proudly returns with this acclaimed 'Dave Young Quintet' to the beautiful Victoria Hall in Cobourg on January 15th Joined by Kevin Turcotte (trumpet), Reg Schwager, CM ( guitar), Brian Dickinson (piano), Andre White (drums) and a special guest, you will be treated to an afternoon featuring the music of two notable and instantly recognizable songwriters, Wayne Shorter and Antonio Carlos Jobim. This concert is not to be missed!
All the members of this Dave Young Quintet are distinguished jazz scholars and educators; and are much- decorated winners of prestigious awards - Junos, Orders of Canada, National Jazz Award winners and all are fabulous players and improvisors.
Today they shine their light on two giants of jazz:innovation and composition:
Wayne Shorter - saxophonist/composer. Miles Davis Second Great Quintet; Founder of Weather Report; many-time Grammy winner Antonio Carlos Jobim - Brazilian composer, pianist, guitarist, songwriter, arranger, and singer. Considered one of the great exponents of Brazilian music, Jobim internationalized bossa nova and, with the help of important American artists, merged it with jazz in the 1960s to create a new sound. As such, he is known as the "father of bossa nova".
Tickets are $39 + HST & service fee and are available at the Concert Hall Box Office: 855-372-2210