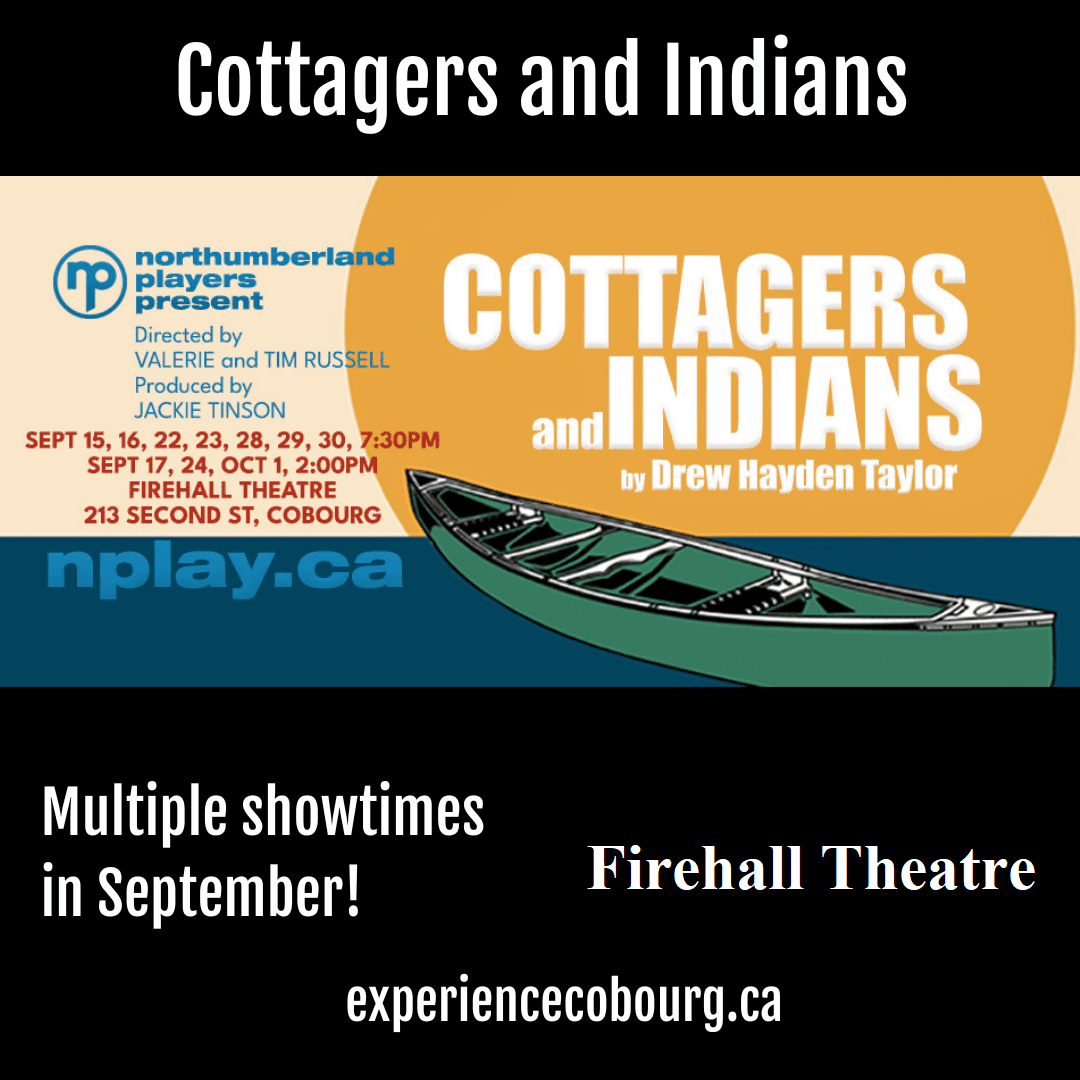 Cottagers and Indians
When
Runs from Saturday September 16 2023 to Sunday October 1 2023
Approximate running time: 2 hours
Venue
Event Notes
×
COTTAGERS AND INDIANS
by Drew Hayden Taylor
Directed By:
VALERIE RUSSELL
TIM RUSSELL
Produced By:
JACKIE TINSON
Date: Sept 15-Oct 1, 2023
Venue: Firehall Theatre
Explore the politics and issues surrounding a real-life event still occurring in the Kawartha Lakes region of Central Ontario.
An Indigenous man, Arthur Copper, has taken it upon himself to repopulate the lakes with wild rice grown by his ancestors over the millennia, much to the disapproval of the local cottagers, Maureen Poole in particular.
The play touches on food sovereignty, property ownership, assimilation, and privilege - issues that Drew Hayden Taylor, an Indigenous playwright from Curve Lake, treats with sensitivity, even-handedness, and humour.
Tickets are $25 plus service fee.
*There may be additional tickets available for each performance. Contact the Victoria Hall Box Office for more information: 905-372-2210.