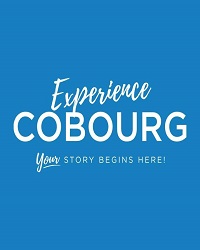 Nick MacLean Quartet
When
Occurs on Wednesday August 15 2018
Approximate running time: 2 hours
Venue
The Loft
201 Division St
Cobourg ON K9A 3P6
Event Notes
×
Ken Prue presents Nick MacLean Quartet with Brownman Wednesday, August 15 - doors 7 / concert 7:30 The Loft at 201 Division, Cobourg 25 + handling / students 15
NICK MACLEAN QUARTET returns to THE LOFT, featuring BROWNMAN Ali Wed-Aug-15, 7:30pm, $25 adults / $15 students - doors open at 7:00
The Herbie Hancock influenced NICK MACLEAN QUARTET returns to the Loft in August as part of an Ontario tour. They were last here in Feb to release their now award-winning debut CD "Rites Of Ascension." They brought the house down - the audience raved about trumpet virtuoso, Brownman Ali. The Loft now has a long-term affiliation with Browntasauras Records to showcase acts signed to Brown's label when they tour along the 401 corridor. Expect to see a lot of those acts here in the next few months!
More about the NICK MACLEAN QUARTET:
This contemplative and thrilling quartet's explorations of modern, original repertoire is led by a fast-rising star in Toronto's jazz piano community, 26 -year old NICK MACLEAN (winner of 3 Global Music Awards and a Toronto Independent Music Award). Formed in 2016, Maclean's foursome delivers jazz between the two poles of thoughtful introspection and powerhouse conveyance, taking influences from Herbie Hancock's primordial 1960's Blue Note era recordings, while paying tribute to some of the greatest improvisers in jazz history.
The group is often praised lauded for the strength of their collective improvisatory vision and features one of Canada's most provocative improvising trumpet-playing iconoclasts Brownman Ali (2x Canadian National Jazz Award winner, and often called upon trumpet player for hip-hop legends such as Guru's Jazzmatazz, Jay-z, Mos Def & KRS-One). Standing r with Maclean & Brown are two of Toronto's top-tier rhythm section 20-somethings: Jesse Dietschi on bass and Tyler Goertzen on drums. The synergy of the 4 is especially palpable in concert.
The quartet's debut 11-track full-length album "Rites Of Ascension", produced by Brownman Ali and released on Browntasauras Records in 2017, features 6 Maclean-penned compositions, 1 Brownman original and 4 re-imagined Herbie Hancock classics, all recorded at the renowned Canterbury Studios in Toronto.
"Rites Of Ascension is one of the best [recordings] I have heard this year (and I receive about 60 + per month). Well above average, and that Brownman Ali is just fantastic and sure rings a bell for me! Nick Maclean's compositions and renditions of Herbie's stuff is of the highest standard." -- Richard Therien at CIBL Radio-Montréal 101.5 FM
NICK MACLEAN QUARTET is: :: Nick Maclean - acoustic grand piano :: Brownman Ali - trumpet :: Jesse Dietschi - bass :: Tyler Goertzen - drums
www.NicholasMaclean.com/nickmacleanquartet VIDEO 1: Nick Maclean Quartet performing 'Elasticity of Time and Space' www.youtube.com/watch?v=zSAHIOMQKPs VIDEO 2: Nick Maclean Quartet performing Herbie Hancock's classic "One Finger Snap" live in studio www.youtube.com/watch?v=xtLnM3JVyZw